Energy Consultancy Services
Established to help businesses deal with all aspects of their electricity and gas portfolio, ECS has developed into one of the UK's most trusted energy specialists.
About Us
Hello, we are Energy Consultancy Services (ECS); an experienced team of energy industry specialists helping businesses across the country secure the most cost effective electricity and gas quotations.
Since our formation, ECS has helped hundreds of companies develop their energy strategy, and best utilise the complex electricity and gas market. With clients as varied as poultry farms in Somerset, FTSE 100 firms in Cardiff and engineering businesses in London, we are proud of our record in consistently delivering the best energy prices and trusted advice.
By working independently with our vast network of electricity and gas suppliers, ECS are able to source the widest range of quotations tailor made to your business. Our comparisons clearly break down the cost of your electricity and gas, so you aren't faced with expensive surprises when your energy bills arrive.
Our service doesn't stop there, thanks to our extensive experience in the energy industry and passion for helping our clients, we are able to expertly analyse the markets, and are always ready to deal with any queries that may arise.
We understand that business energy decisions are hugely important and that's why we enjoy forming long term relationships with our clients. Our aim is to give you the power to make the best decisions for your business.
How it began by our Managing Director, John Turner

"After over two decades working as a tariff manager for a major energy supplier, I was called as an expert witness in a court case involving a broker providing poor advice on energy matters. From my experience of the industry, it was apparent the broker was misleading his clients at a great cost to their businesses. Whilst researching the case, it was also clear that a number of brokers in the market either didn't fully understand how the energy industry worked, or struggled to keep up with market developments. At this point I vowed to start a company that would be built upon expertise, experience and honesty. Out of these values, ECS was born.
Ten years after our formation, I am proud to lead a team of industry professionals and graduates who have helped hundreds of British businesses with their electricity and gas strategies."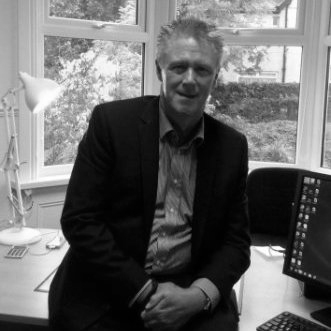 Our Services
A comprehensive multi-stage tendering process
Review of distribution capacity requirements and identifying any possible cost savings
New electricity and gas connections
Meter Operator Agreements
Data Aggregator and Data Collector (DA/DC) Arrangements
Energy efficiency advice including Climate Change Agreements (CCAs)
Bill checking against contracted rates
Our Suppliers
We have strong relationships with every major supplier in the UK. We source our competitive prices from suppliers included in the following list:
E.ON
SSE ( Including Swalec and Southern Electric)
CNG
Npower
Total Gas and Power
Corona
Scottish Power
Opus
Engie
Marble Energy
EDF
Gazprom
DONG Energy
Haven Power
Regent Gas
Smartest Energy
Crown Gas and Power
We Are Completely Independent
We compare quotes from up to 17 suppliers.